Indonesia was proclaimed an independent nation on 17th August, 1945. This declaration of independence came after Indonesia was colonized by the Dutch since the 17th century and by Japan in the years during the Second World War. Indonesia declared itself independent after Japan's defeat in the war. However, even after this declaration of independence Netherlands refused to give up its colony and it was after much deliberations and discussions and UN interference in the matter that enabled final settlement.
"Many elderly were veteran's war but only a little of them found recognition from our government. We want to give a chance for a bliss of happiness life to whomever born in the month of August can celebrate their birthday in a bigger family", said Professor Luh Ketut Suryani as the leader of Wreda Sejahtera Foundation that has more than 5000 member of elderly around Bali. Despite the misery that many elderly face through their old days, this event hopes to bring some lights for the elderly people.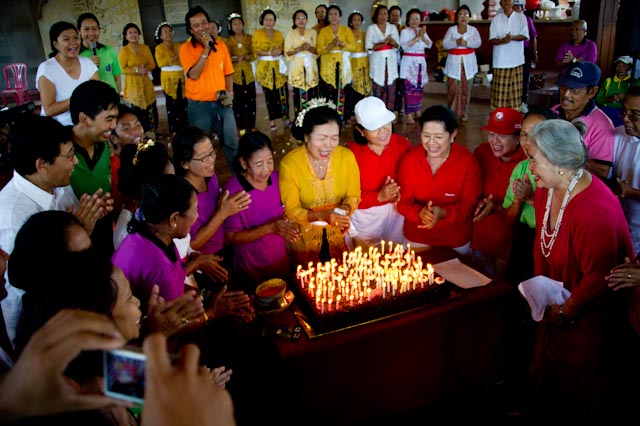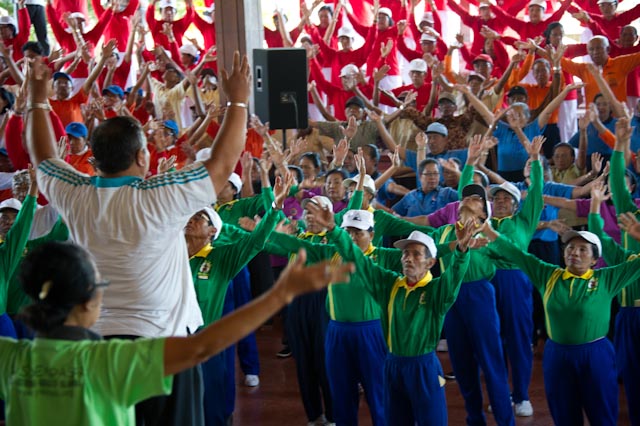 Around 800 elderly from around Bali willing to join the celebration that held in the Bali's parliament house in Denpasar. They came without any government's support but using the own resources to support each other. Until now, the Bali's government still doesn't want to create a senior center for the elderly people's activities. Many people believes the old only a matter of time waiting for the time God pick them up. With the increase number of life expectancy, this situation getting hard for the elderly to fight with their without any assistance.