Until now people just look at a mother could only give birth and then raise the child. If the child was less successful or disrupted in their lives,  people will blame the mother more. Whereas humans consists of physical, mental and spirit which is the mother's energy mix with the energy of the father, and the energy of God that formed since the occurrence of conception and is the source of life, sources of knowledge, and sources of human abilities. After a long waiting for almost 2 years, the book Re-finding Self through The Mother's eyes finally soft launched for public in Bali (31/7).
"The grand launch will be held on the 21 August and together with the workshop Go Through the Mother's eyes", said Professor Luh Ketut Suryani as the author of the book. The idea to regain the great power that is formed from the womb so that feels like a new birth of spirit that never become extinct.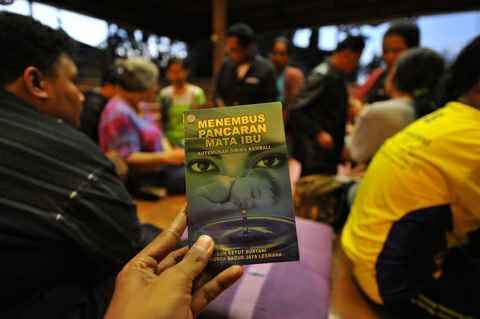 "It's our 4th books written together as a team", said Dr Cokorda Bagus Jaya Lesmana as the co author of the book during the soft launched at the parliament house in Denpasar. The book offer a new method that from the western perspective still in dream. "We can charge ourself  using the original charger and not the fake one through this method", add Dr Lesmana.