Faculty of Psychology Widya Mandala Catholic University Surabaya was established in Surabaya on December 2, 1997. The first Dean of the Faculty of Psychology chaired by Prof. W.F. Maramis, SpKJ. The faculty position themselves as agents of change and center of excellence that helps individuals and communities to address these changes through socio-clinical approach and socio-industrial. They have a mission to make them self as the scientist-practitioner faculty, which apply experiential learning as a method of approach in their education process. For those reasons the faculty brings their student to visit Suryani Institute for Mental Health in Bali.
"Once John F Kennedy said ask not what your country can do for you but ask what you can do for your country, I help the patients because  nobody help them and they've been neglected for many years by the government", said Professor Luh Ketut Suryani when she received the group of 40 students and 2 lecturers from  Faculty of Psychology Widya Mandala Catholic University Surabaya as the student ask about the fund to run the activities of the institute and the sense of community for mental health in Bali.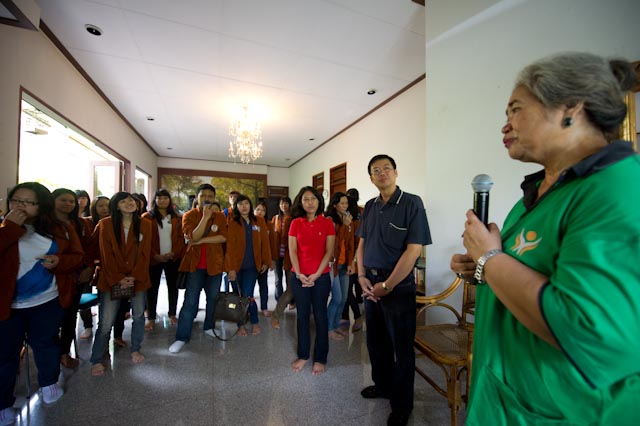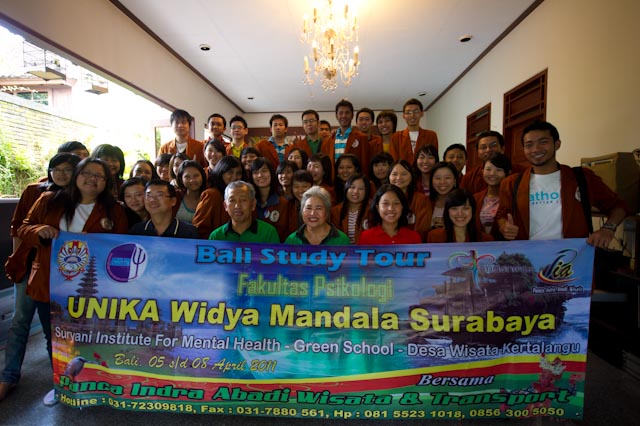 "We learned that treating mental illness people is not enough treat using medicine only while the community never been educate, and we saw how the Suryani Institute works directly to the community without any hesitance and using heart", said Desak Nyoman Rianti as one of the lecturers that accompany the students.