In 2002 Bali bombings occurred in the tourist district of Kuta on the Indonesian island of Bali. The attack was the deadliest act of terrorism in the history of Indonesia, killing 202 people, (including 88 Australians, and 38 Indonesian citizens). A further 240 people were injured. The attack was continues in 2005. Nowadays, the form of the attack on Bali is through Balinese ancestor's land. Much Balinese land does not belong to Balinese anymore.
"We want everybody who loves Bali to not sell their land, this is not our land but our ancestors land that we have to protect and preserve", said Professor Luh Ketut Suryani on the Elderly National day that attended by 1600 elderly people who committed to protect the ancestor land.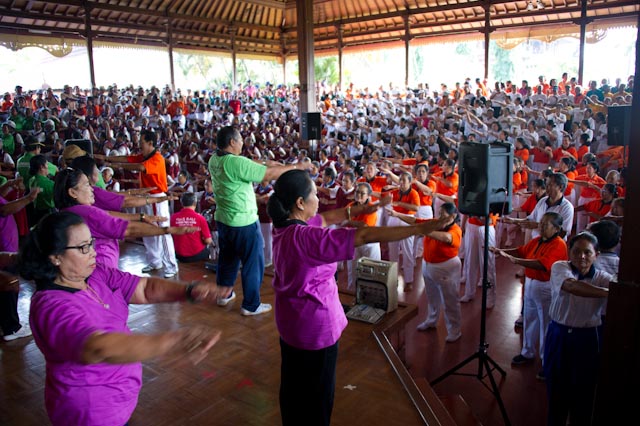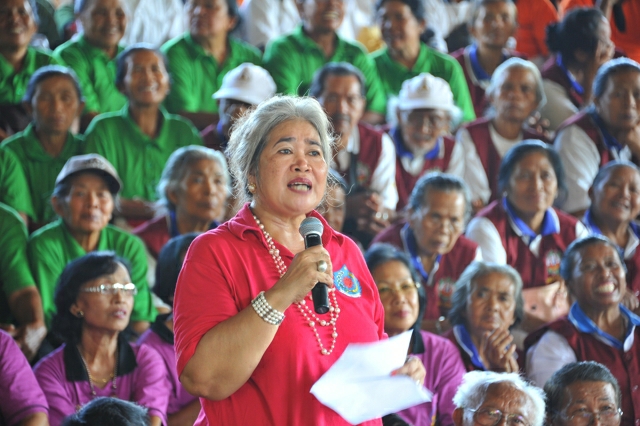 "Bali is a land that seems to have a magnet at its very heart. It is a feeling that is difficult to understand unless experienced but once visited you are surely compelled to come back and you may even want to stay forever, such is its pull. In the beginning people from outside loves Bali but once they stay they want to posses it", add Professor Suryani as she introduce to the audience to grow banana by listening to Professor Dewa Ngurah Suprapta, M.Sc explanation.
The Protect Ancestors Land program tries to involve local people to use their land more productive instead of selling it to outside people.