After violence broke out between two groups from Songan and Pande villages in Bangli. One person from Songan was reportedly killed, while ten Pande residents were injured. The man killed in the clashes was identified as 50-year-old Jero Wi from Songan. The massive clashes were triggered when two groups of high-school students got into a fight during a soccer competition. A student from Songan was beaten by students from Pande, after which thousands of angry Songan villagers responded with the attack, which took place in the city of Bangli.  The violence, which saw much of the regency capital shut down under subsequent tight security, was prompted by an altercation between students attending a soccer match.
After a month of the out-clashes, the Songan community leader invited Professor Luh Ketut Suryani to bring coolness and enlightenment. " Balinese People is well known with the unique cultures, social life and Hindu religion. We use our experiences to become a better society and for this reason can the children learn how to meditate so the peaceful and happiness life can be achieved ", said Suryani during her visit to Songan village to meet with the children of the village future following with the members of Bangli's parliament and community leaders.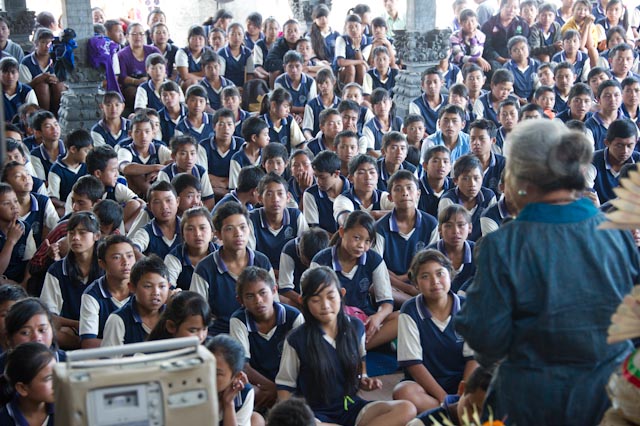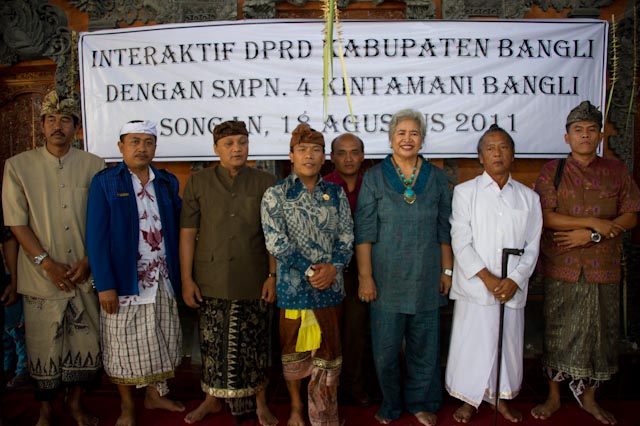 "Violence did not represent Balinese culture, given that the island was supposed to be an international symbol of peace and harmony. And for this reason a good quality of sleep will help to bring a brighter day to the community", add Suryani after she gave a spiritual healing program to all participants. The community leaders agree to make peace and not war after the out clashes.