After receiving the first workshop at Manggis Public Health Center last week, it gave more confidence for the health provider to deliver mental health program in their awareness to the community. The program hopefully will highly successful in identifying people who did not have access to the hospital based mental health services. With adequate resources, especially affordable modern medications, the community mental health outreach project in Bali has the potential to treat many more mentally ill patients effectively. 
"We have to deliver this awareness to the comunity although our government policy has diverted funds from this project and community outreach mental health remains severely underfunded", said Professor Luh Ketut Suryani  as she believed the project has further strengthened linkages and collaboration in training and education for health provider in public health center.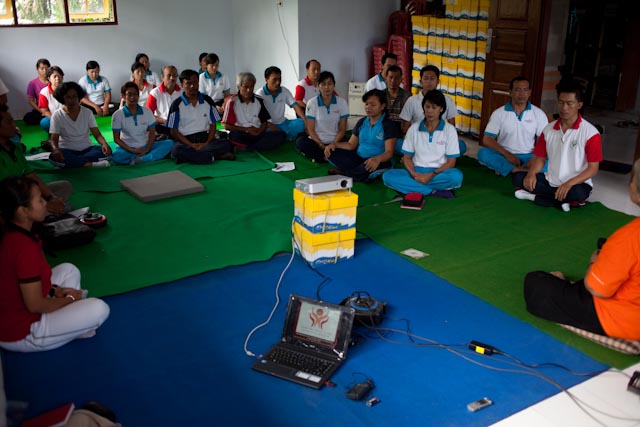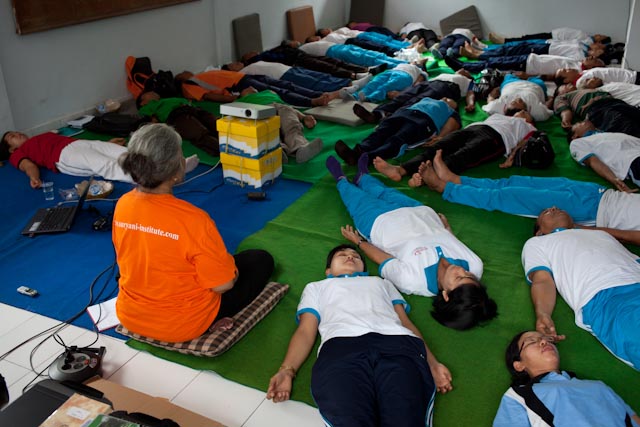 Meditation and relaxation program were also introduced to the participants as an approach to recognises the importance and interconnectedness of every person's mind, body and spirit that are influenced by and in return affect, positively or negatively, one's sociocultural environment and religious/spiritual beliefs. It also help the people to enhance a state of balance and harmony in the affected individuals' lives.