Before Luh Ketut Suryani leaves paradise, she applies lipstick in the rearview mirror of her SUV. Suryani wants to look good when she encounters the horrors of the day. On this particular morning, she selects a deep red color. Then she takes her iPad from the passenger seat and spends a few minutes in preparation. Calmly moving her fingers across the screen, she reviews the medical histories of her patients, including their names, how long they have been kept locked up, and their diagnoses. Some of the case histories are 30 pages long, an attempt at order in the face of madness.
"Many don't know what is wrong with their mentally ill family member, or why he or she began to change", explained Professor Luh Ketut Suryani to Katrin Kuntz from Der Spiegel, Germany as she and Christian Werner as the photographer following Suryani's works in community. Every year, three million tourists visit the island, where they go surfing and diving, get massages during the day and party in the clubs at night. Tourists come to Bali to unwind, oblivious to those locked up in chains because they are mentally ill, only a few hours' drive from the island's resorts. Witnessing the mentally ill in chains, in the island of paradise, was so horrified. "We will try our best to reveals how the mentally ill are kept in chained up on Bali", promise Katrin with tears.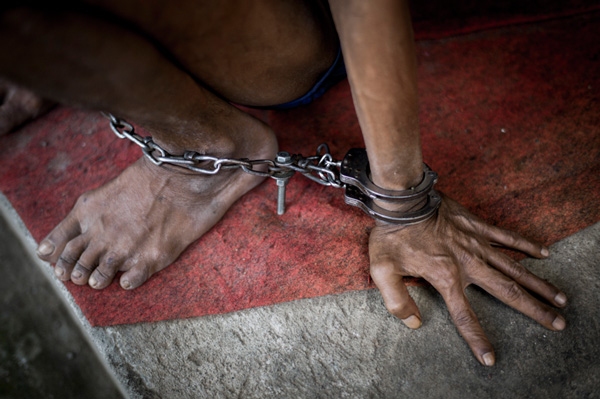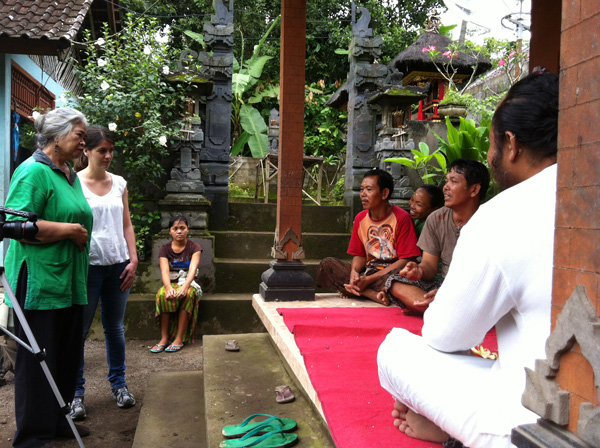 "Society only takes notice of the mentally ill when they become a problem. As soon as they improve, the families forget to administer the drugs", said Suryani. She could call the police whenever she finds people in chains. Pasung is illegal in Indonesia. The government has adopted a program that aims to eliminate pasung by 2014, but Suryani finds the  plan laughable. And she doesn't notify the police, either. "Where exactly are the police supposed to take the patients?" she asks. Bali has only one government-run psychiatric hospital, in Bangli in the middle of the island.The Bangli psychiatric hospital resembles a prison, and yet it is one of the better facilities in Indonesia, especially as there are no chains.